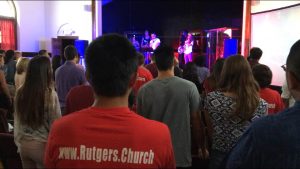 Welcome to ROC at Rutgers.Church. My name is Dave Butler, Lead Pastor and church planter at ROC and Oasis Church , and I want to thank you for checking us out!
ROC, or Rutgers Oasis Church, is a separate church that started from scratch under the guidance of Oasis Church leadership. Student-Led, Elder Fed, come celebrate our FALL 2021 KICKOFF SERVICE Sunday September 5th at 12 NOON! BTW We have a yummy FREE Brunch at 11:30AM!  ROC Campus Coordinator and Pastor is Stephen Masaryk. 
WHO IS ROC FOR?
In one word…EVERYONE! Located right in the heart of the main Rutgers University campus Sundays 12 Noon at 100 College Ave in New Brunswick, we attract a lot of Rutgers college students, but people of all ages and backgrounds are welcome!  ROC seeks to compassionately share Jesus and His love with college students and all those in the Rutgers community including New Brunswick, Piscataway, North Brunswick, Somerset, Franklin, East Brunswick and Edison. 
HOW TO GET HERE AFTER COVID IS OVER:
WALK, Take The Bus or Drive
Well, if you're a Rutgers Student, no need to drive cause the 126 College Ave Student Center bus stop is just seconds away from ROC. 🙂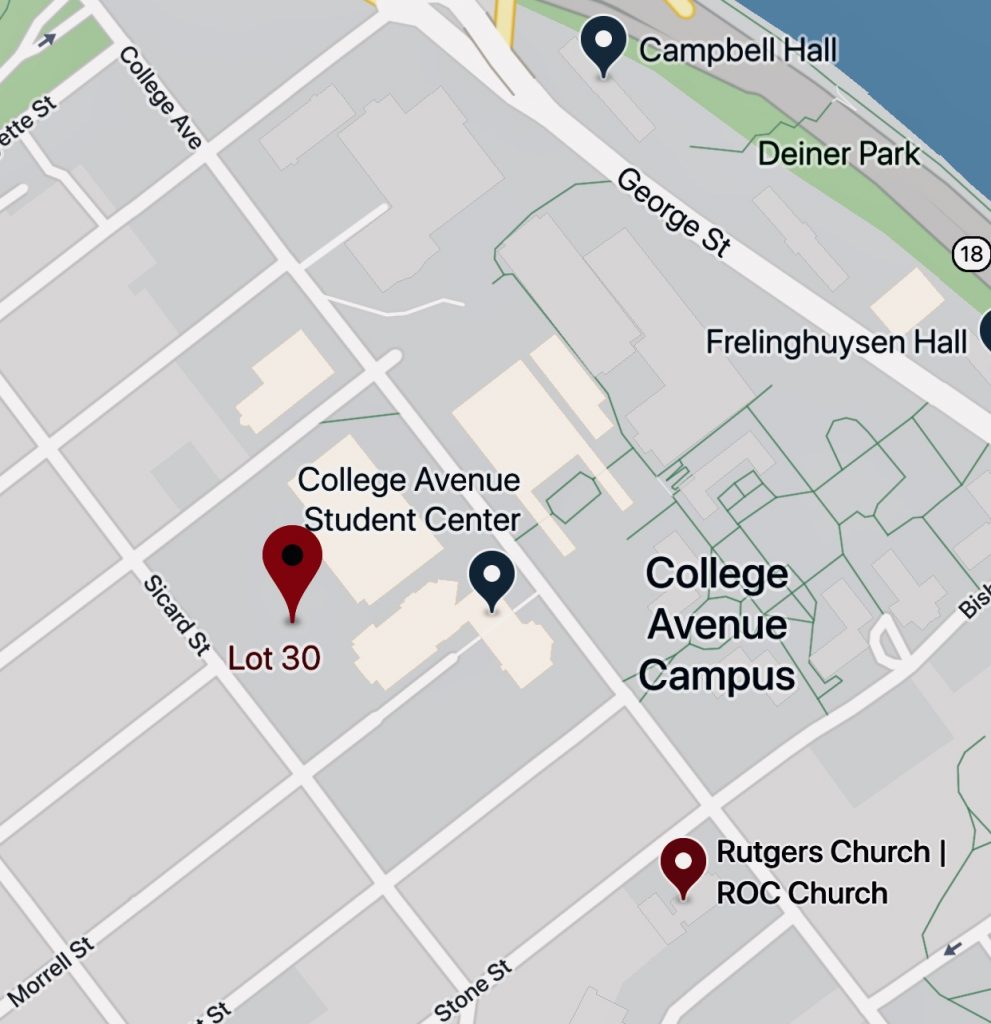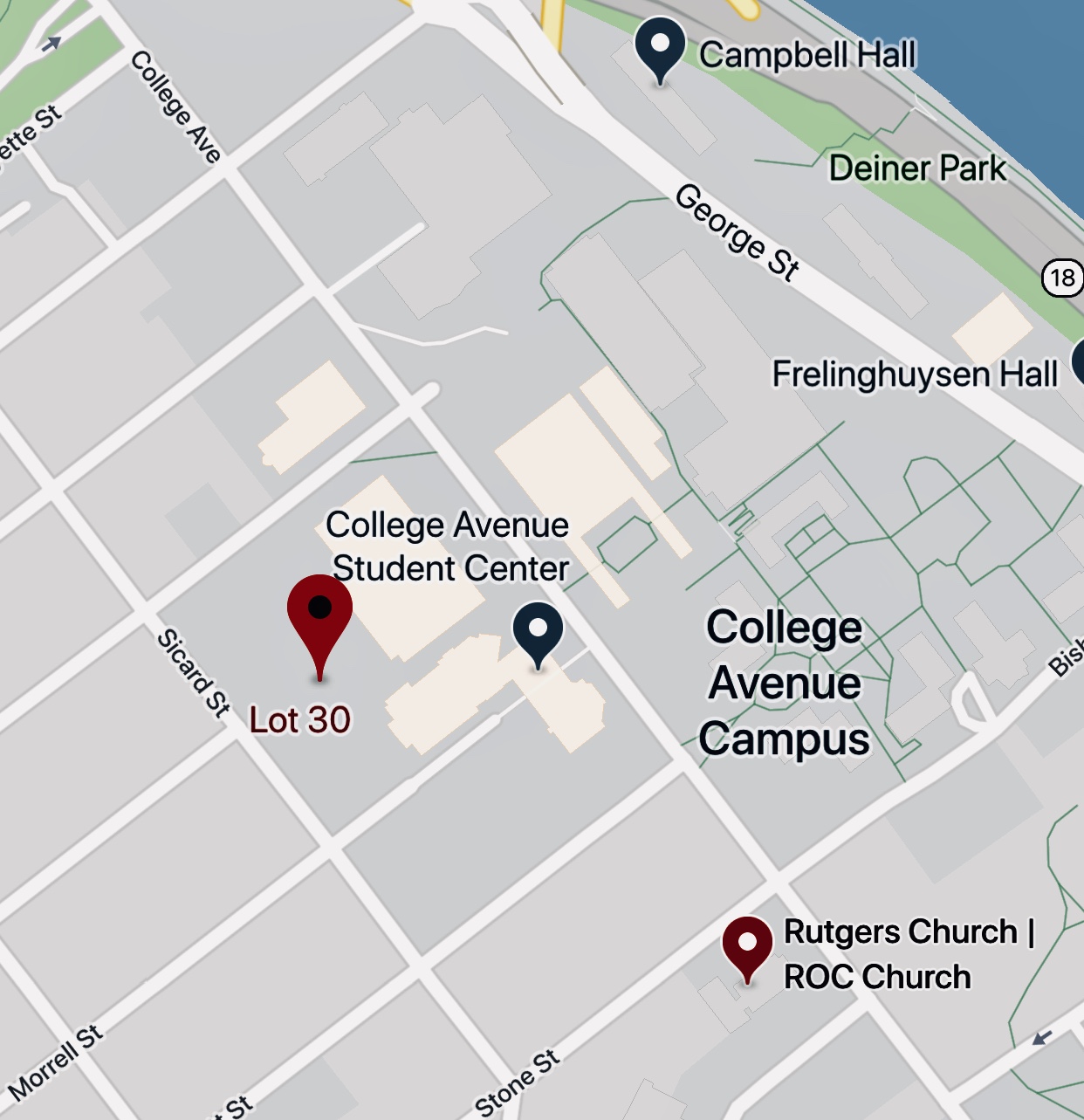 However, if you want to drive or are coming  from another area, there is close, free Sunday parking directly behind the Student Center in Lot 30. As you can see from our map, you can access the parking lot from Sicard St.
After parking simply walk up Morrell St and hang a right onto College Ave. Seconds down the way, you'll see a tall white  church with ROC signs all over. Don't go up the steps, but follow the signs through the left side gate entrance where friendly greeters will be awaiting you. Our location is behind the church.
WHAT TO EXPECT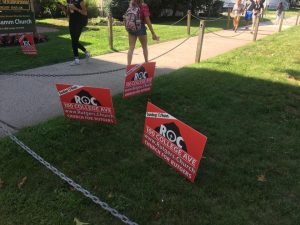 When you get to our awesome location a greeter will give you a name tag.  People will be mingling around, and you will have an opportunity to chat and grab some free brunch as you enter our worship experience. Besides the relevant messages prepared by our pastors each week, I think you'll enjoy our contemporary Christian worship band too.  
Finally,  I want you to know that you are safe here.  I know when checking out a new church folks can feel a little out of place, and maybe even a little nervous. No need here. We're a laid back bunch and real friendly, so you will fit right in here.   If you are interested in knowing what our church believes theologically, please go here.