ROC DIRECTIONS & TIME
Welcome to ROC at Rutgers.Church. We are a non-denominational, Christian congregation located right in the heart of the main Rutgers University campus  at 100 College Ave in New Brunswick.
FREE Brunch is available at 11:30AM, and our service goes from 12:00PM to 1:15 PM.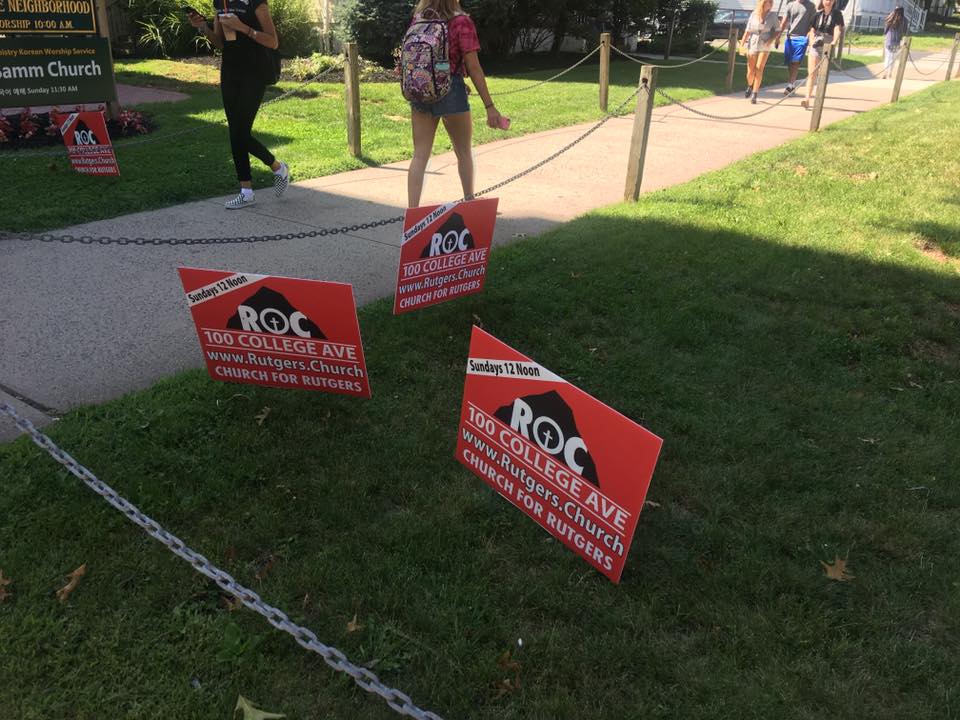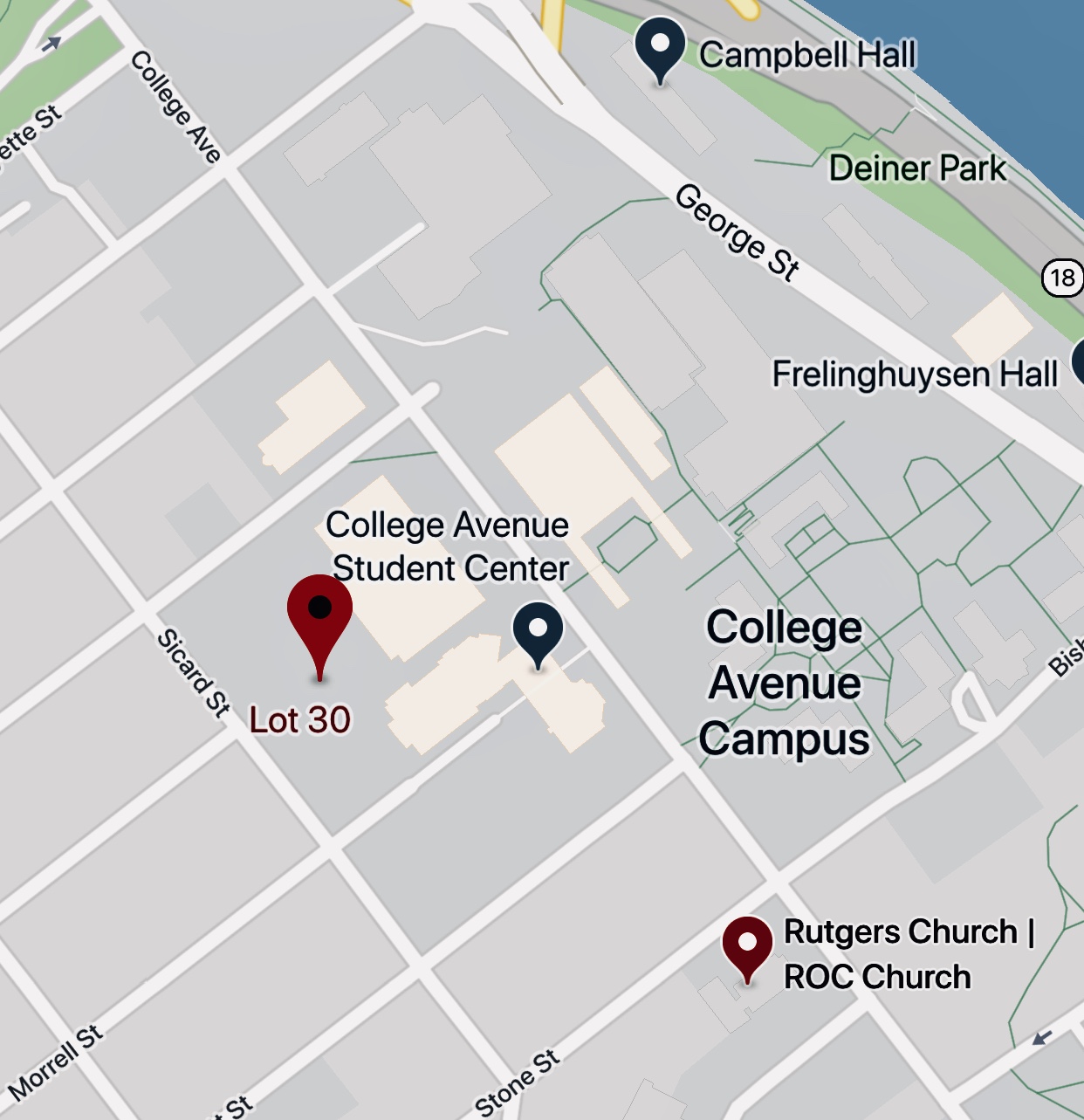 How To Get Here
WALK, Take The Bus or Drive
Well, if you're a Rutgers Student, no need to drive cause the 126 College Ave Student Center bus stop is just seconds away from ROC, which is located on the same side of the street at 100 College Ave. You will see our signs all over the place in front.  🙂
However, if you want to drive or are coming from another area, there is close, free Sunday parking at a number of places:
-On the street parking directly in front of our place at 100 College Ave.
-In the Seminary parking lot directly across from 100 College Ave 
-Directly behind the College Ave Student Center in Lot 30 (see map). You can access this parking lot from Sicard St.
Note: If parking  behind the College Center, simply walk up Morrell St and hang a right onto College Ave. Seconds down the way on the right, you'll see a tall white church at 100 College Avenue with ROC signs all over.
IMPORTANT NOTE: Don't go up the steps to the white church  with the big steeple in front of 100 College Ave, but follow the ROC signs through the left side gate entrance where friendly greeters will be awaiting you. Our location is behind the church.
Hope to see you there!